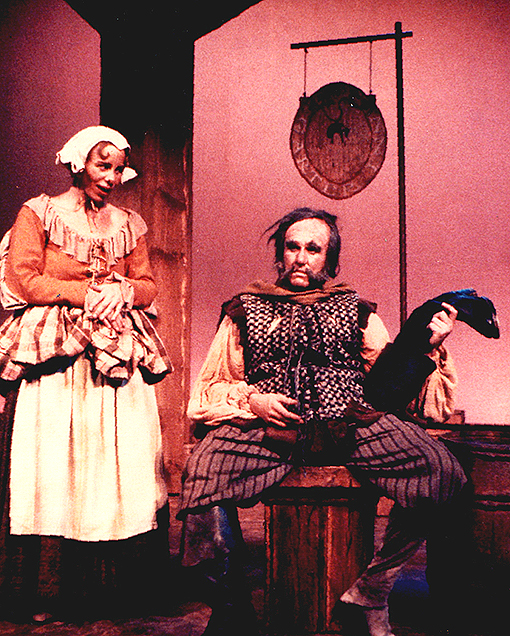 As Sir John Falstaff in
"The Merry Wives of Windsor"
with Cecile Mann as Hostess
and Kim Gordon as Mistress Ford
at The Theater at Monmouth, 1986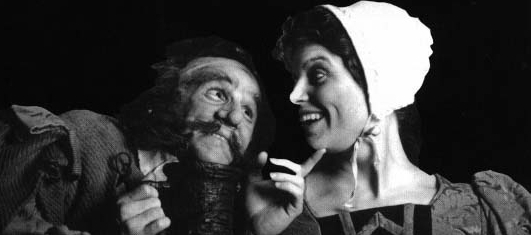 "The production was crystallized by a dazzling performance by Jeremiah Kissel as Falstaff. From his entrance, not only his size, but his whole presence dominated the stage. Kissel's roguish voice, his self-indulgent, sybaritic manner made his Falstaff finely perceived, never overplayed. His palpable lust for the bag of gold Ford offers him, the perfume he puts between his legs, his efforts to eat the diamond earrings off of Mistress Ford's ear while seducing her create a splendidly comic and intelligently envisioned Falstaff."
page 12, section 1

August 8th, 1986