As The Player twenty years earlier in "Hamlet"
with Ted Davis at The Theater at Monmouth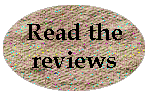 "...whenever Jeremiah Kissel's Player joins them, the clouds lift and it become clear why Stoppard is arguably the best living playwright and why this play put him on the map. Kissel, so impressive in the past two Commonwealth Shakespeare Company productions, adopts a faux Royal Shakespeare Company accent that at once captures the roots of the play in ''Hamlet,'' in which R&G are minor players, and simultaneously drives home Stoppard's more modernistic concerns with being and nothingness, Beckett and Godot, high humor and low. He makes Stoppard's language as beautiful to listen to as he does Shakepeare's".
--Ed Siegel,